Harvest Moon Coated Perforated Neoprene HydroBag with Navy/Red/Green Stripe
Regular price
$82.00 CAD
Sale price
$42.00 CAD
Unit price
per
Sale
Sold out
FREE SHIPPING: USE CODE FREESHIP
Our signature HydroBag just got an exciting new cousin! She is sporty, smooth and adds a pop of style to any outfit. Wait until you feel it- feels like an expensive, soft leather. This is a Harvest Moon coated perforated neoprene with navy, red and green stripes.
Stay hydrated and never forget or lose your expensive reusable water bottles with this stylish WanderFull water bottle bag. Add this gorgeous crossbody water bottle carrier (our new WanderFull HydroBag) to your collection of bags for a day in the city, sightseeing, festivals, concerts, cruise essentials, the dog park, or add to your Disney essentials or Universal essentials list. Now with deeper pockets and a slightly larger water bottle pouch!
*Never lose or forget your reusable water bottles
*Large double zippered pockets for travel essentials 
*Large water resistant main pocket: Fits a water bottle that is 3.5 inches or less in diameter, wine bottle, reusable coffee cup, and prevents leaking of liquids on your phone or Airpods. Yes, its a wine bottle bag too and makes a great gift!
Coated Perforated Neoprene fabric with printed stripe.
*Please note that interior and lifestyle shots are from our black bag
**Water bottle not included 
Share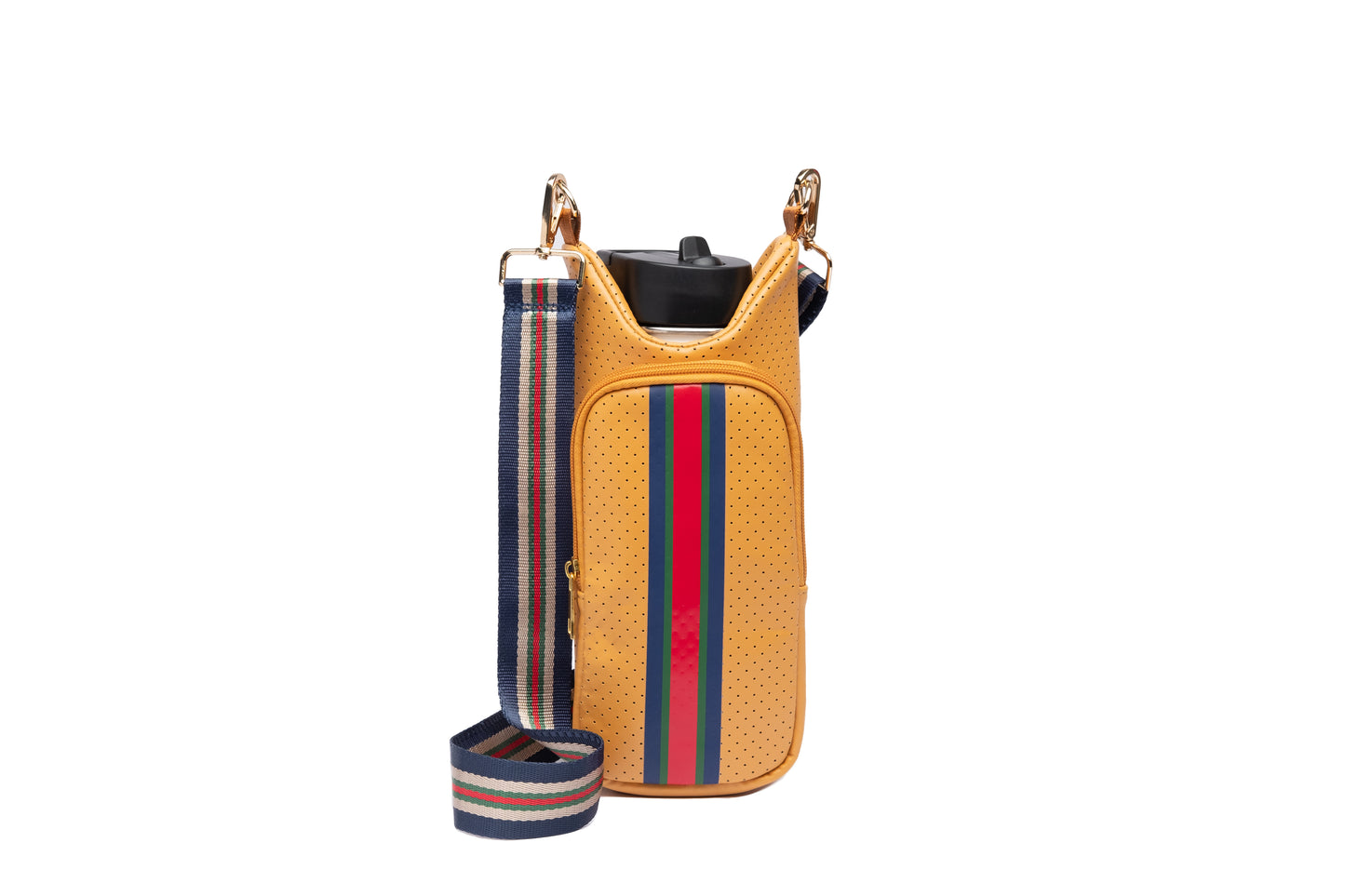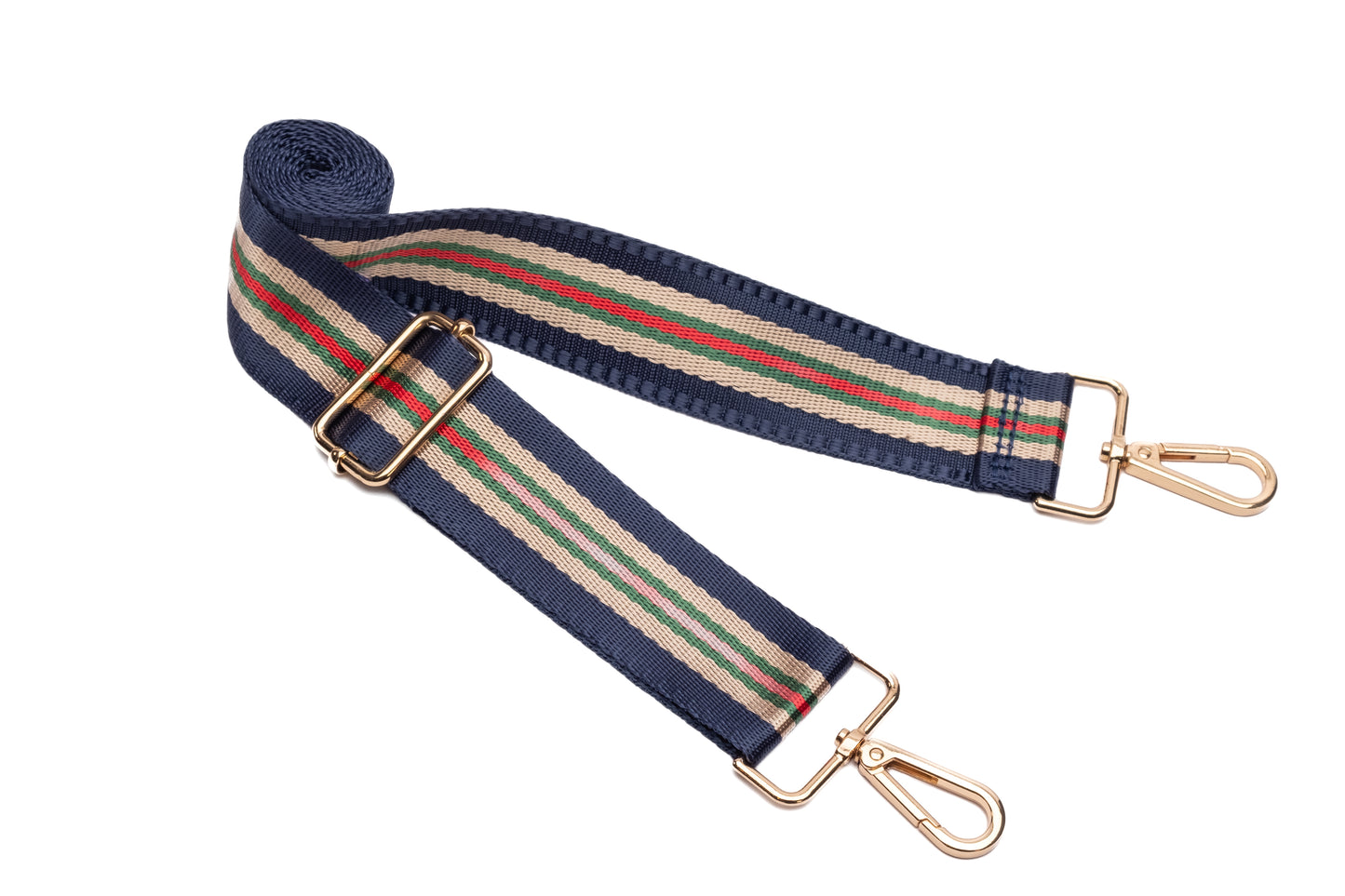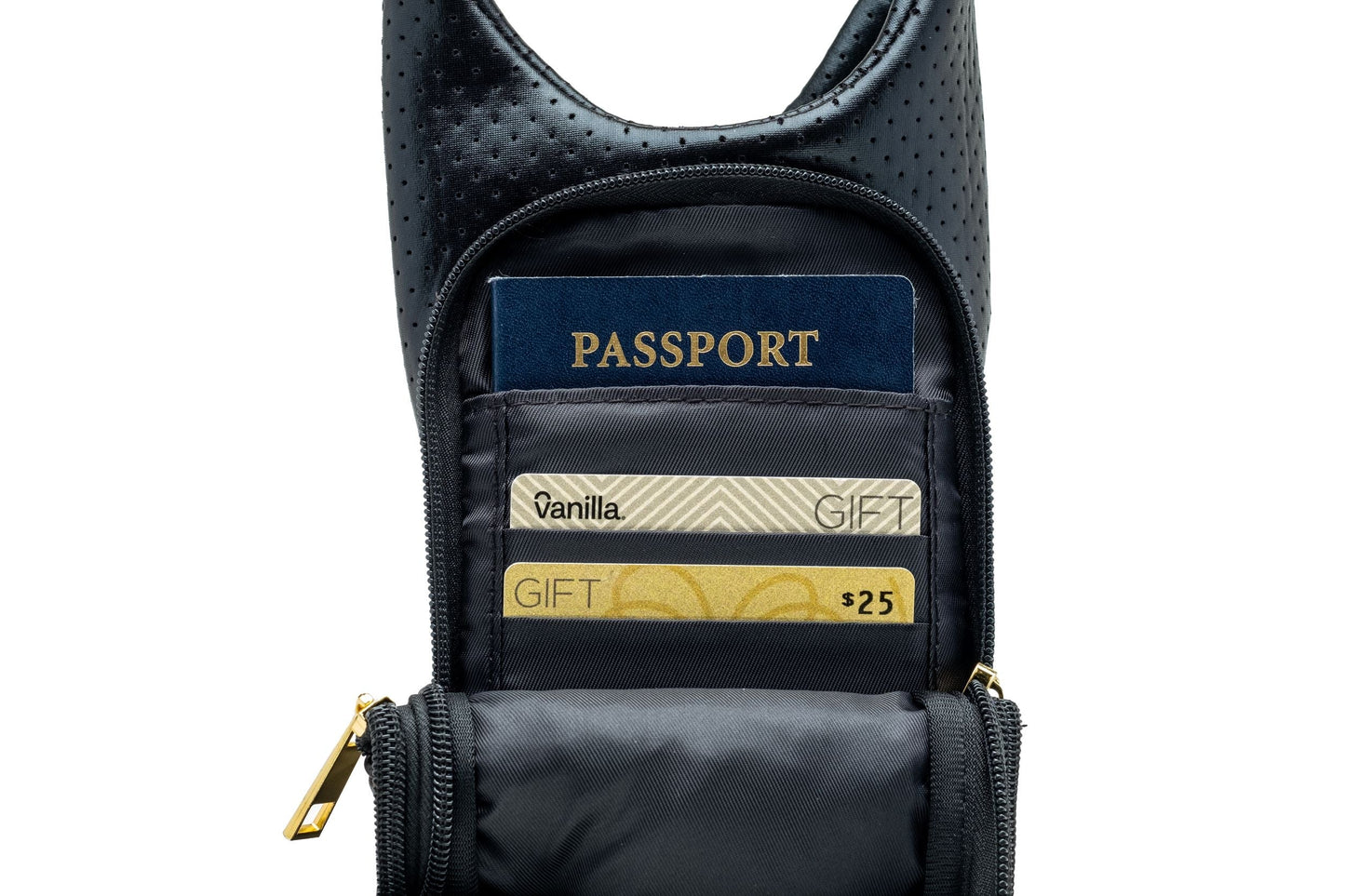 Gifts of Joy
My sister and niece LOVED their bags! I am a jealous because their bags snap in the and mine doesn't. Great purchase!!
Like it even better now that I see it!
I originally saw the WanderFull bags in a store in NC, but I wanted to make sure I liked it before I invested that much money. I knew I loved the look, so if I decided I already knew what I was getting.
I went online & found the neoprene for a less expensive price. Admittedly, I wasn't crazy about the color, but when it arrived, I actually found it to be much cuter than I originally thought it would be.
Upon using it, I love it! I just wish the drink carrier section was just a TINY bit larger.
Great Bag
Perfect size.
So functional.
Love it.
Love the product. Love the service. thanks. PS, I love the perforated Neoprene over the Down puffy style. Just saying. :)
pretty and cool
I love the style and concept of this bag. I walked with a water bottle and it was so heavy--so I wish there were some way to have a fashionable and easy to use bag that could also relieve weight somehow--not possible or you would do it. I am glad to have this product for dog walks, travel etc. I just wonder about the weight and size of water bottle that will be comfortable to carry.